Wedding Reception Sign Holders for Your Perfect Day
Planning a wedding involves countless details, and one crucial aspect is ensuring that your event stands out with unique and elegant touches. At VKF Renzel, we understand the importance of getting everything just right for your special day. From delightful placeholder tents to charming photo booth sign holders, our wedding collection is tailored to meet all of your wedding décor needs. Let's dive in to see how our wedding sign holders can elevate your celebration to new heights.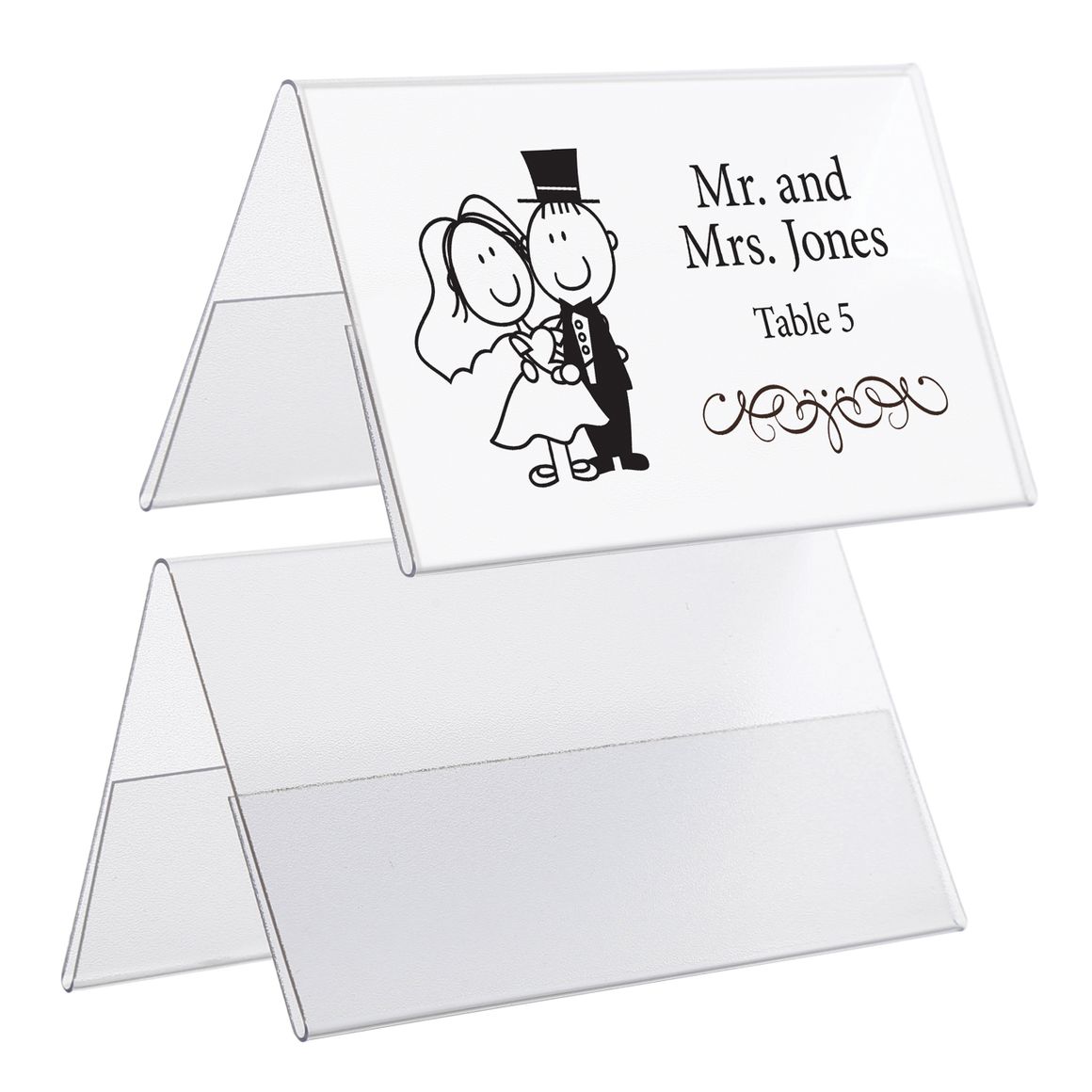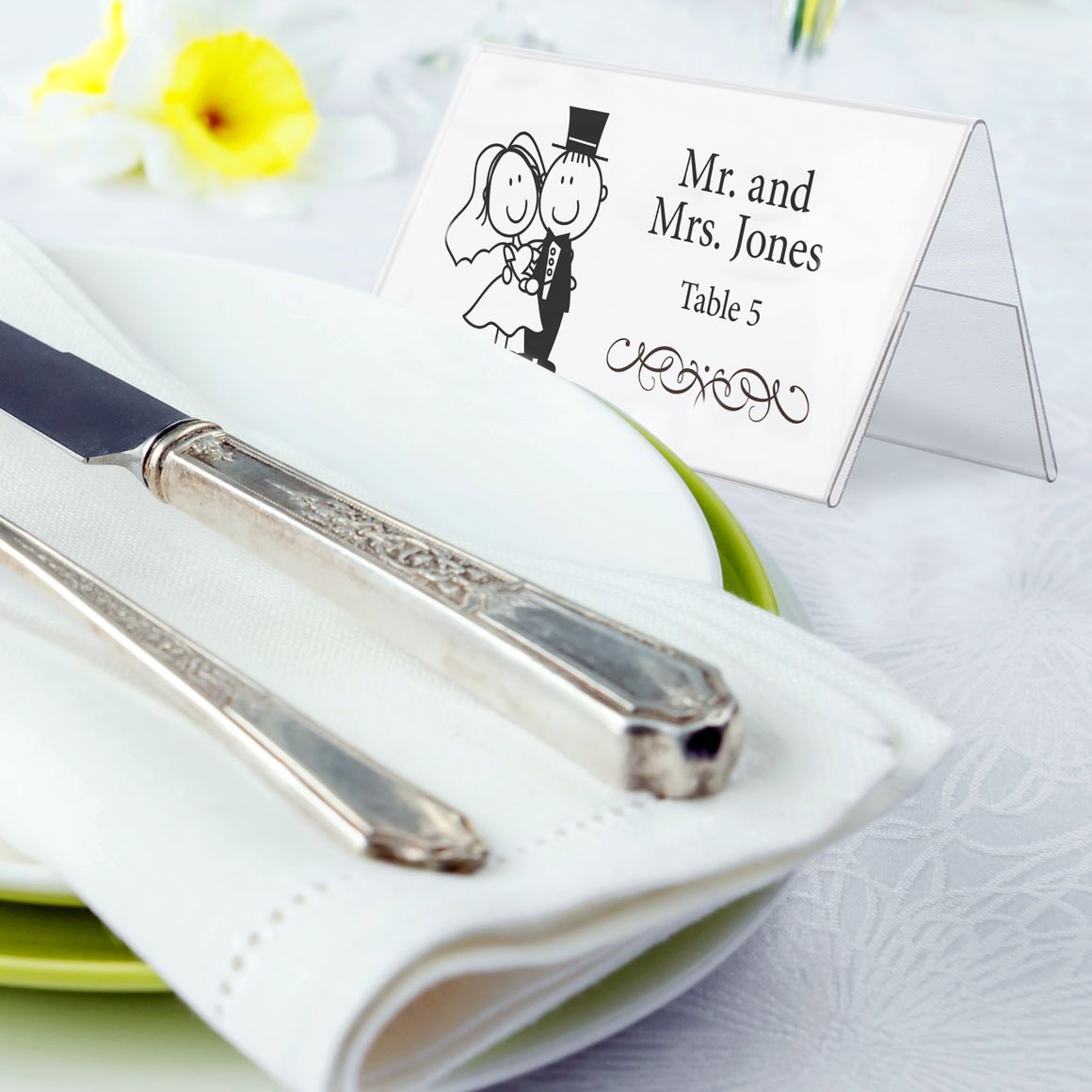 Placeholder Tents
One of the most sought-after items for weddings, our placeholder tents are the epitome of sophistication and practicality. These elegant and customizable tents serve as placeholders for guests' seating arrangements, ensuring a seamless experience as they locate their designated tables. With multiple sizes and custom printing options, our placeholder table tents effortlessly blend into any wedding theme or color scheme. They add a touch of refinement to your reception while providing clear guidance for your guests.
Buy Placeholder Tents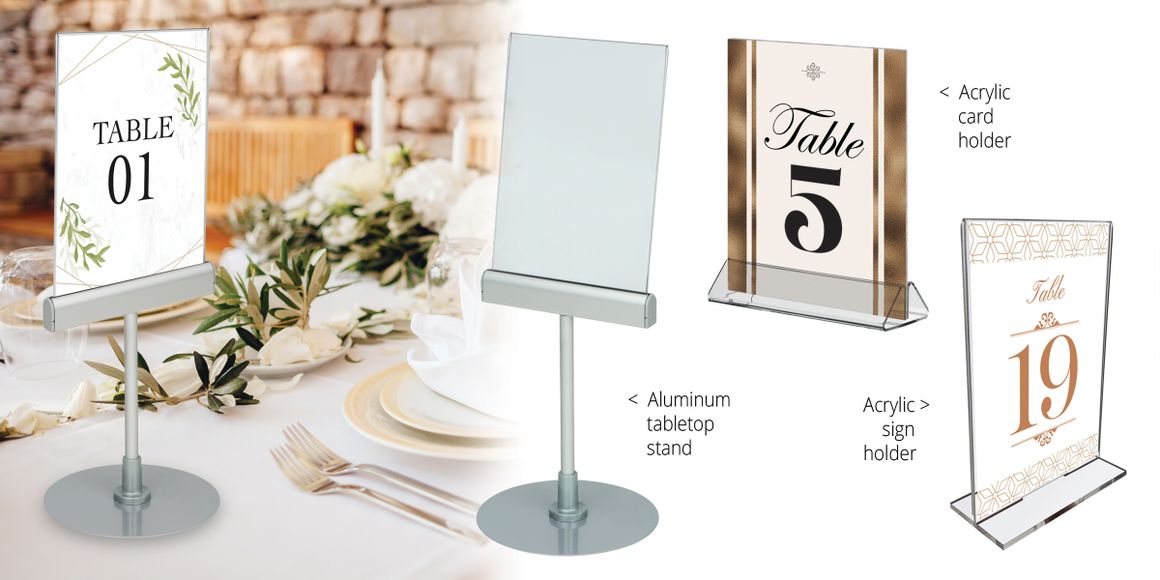 Table Number Holders
Every wedding reception needs clear and stylish table number holders to guide guests effortlessly to their seats. Our table numbers stand out above the crowd. These sturdy and visually appealing holders will not only help guests find their tables effortlessly but also add a touch of elegance to your overall table décor.
Buy Aluminum Tabletop Stand
Buy Acrylic Card Holder
Buy Acrylic Sign Holder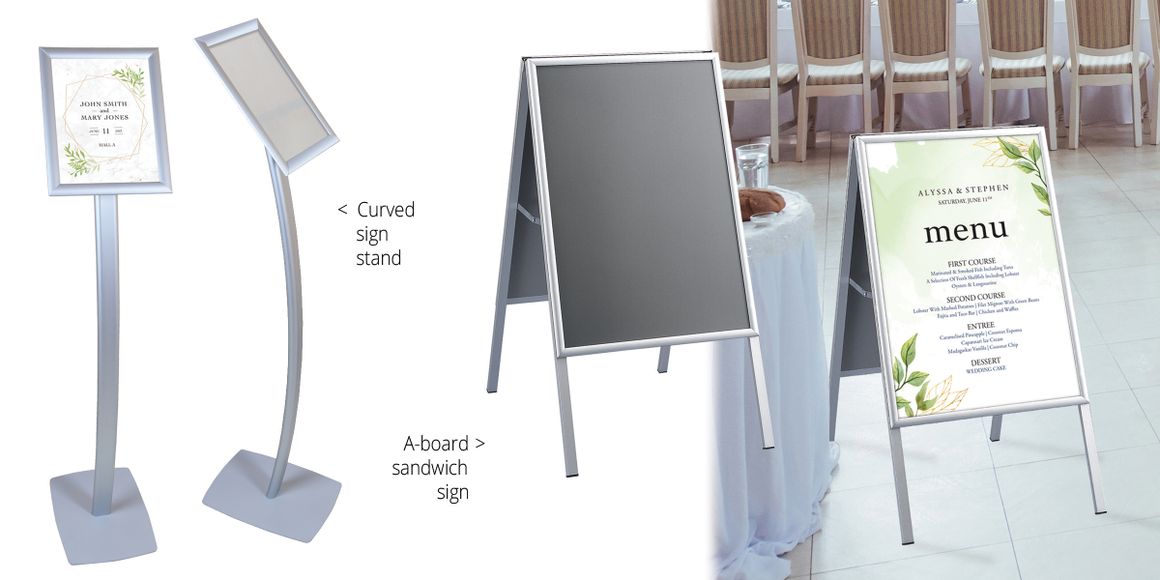 Welcome Signs and Floor Stands
Create a warm and inviting atmosphere from the moment your guests arrive with our stunning welcome signs and floor stands. These eye-catching displays can be placed at the entrance of your wedding venue or at various points throughout the event space to guide guests smoothly or display information. Our freestanding sign stands are designed to capture attention while seamlessly blending with your wedding décor.
Buy Curved Sign Stand
Buy A-Board Sandwich Sign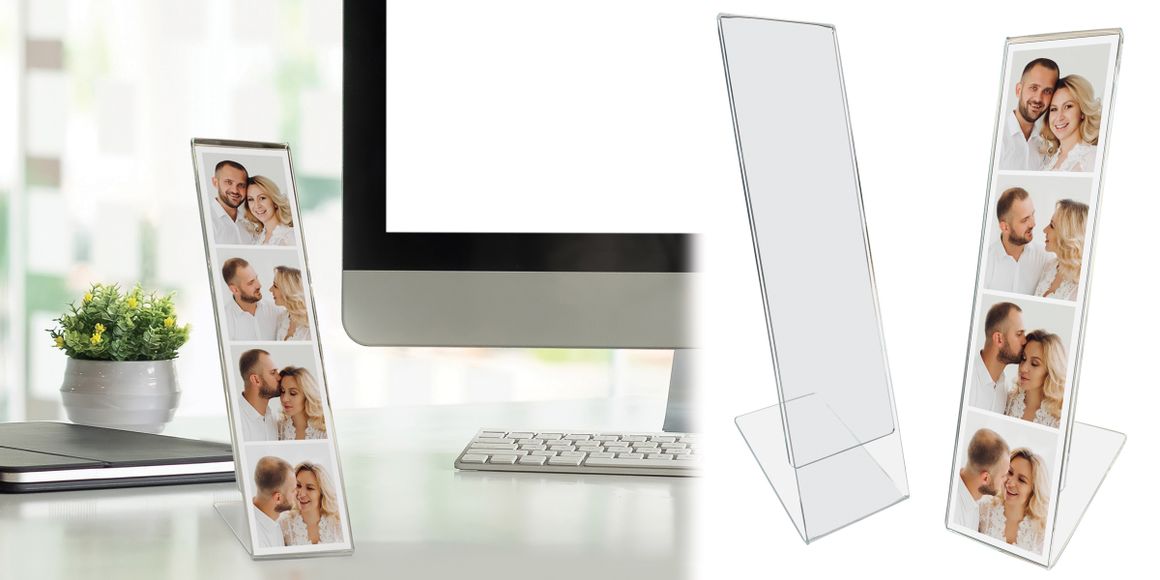 Photo Booth Sign Holders
Create lasting memories with our photo booth sign holders. These exquisite accessories are perfect for displaying photo strips taken at the reception. The combination of elegant design and practical functionality will ensure that your guests will look back fondly on your event.
Buy Photo Booth Sign Holders
When it comes to planning a memorable wedding, attention to detail is key. VKF Renzel offers a diverse range of products specifically designed to complement your special day. Let us help you transform your dream wedding into a reality with our exceptional sign holder products.