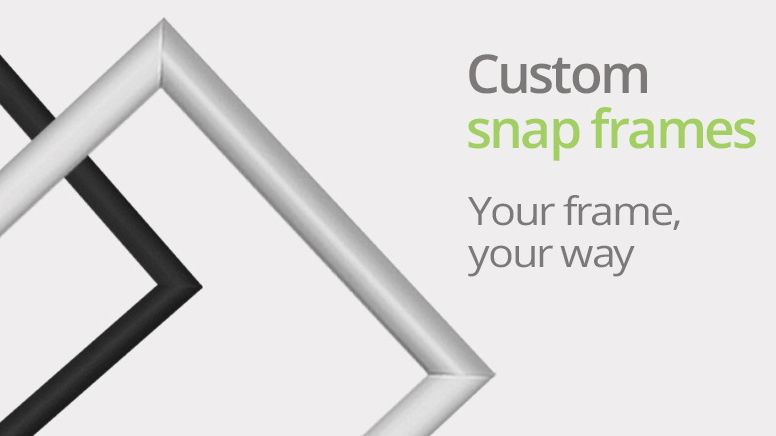 Best Price
Quality frames at
wholesale prices
Best Quality
Made from
anodized aluminum
Online Ordering
Safe and secure
online ordering
Fast Delivery
Our frames are Made in the USA
and ship quickly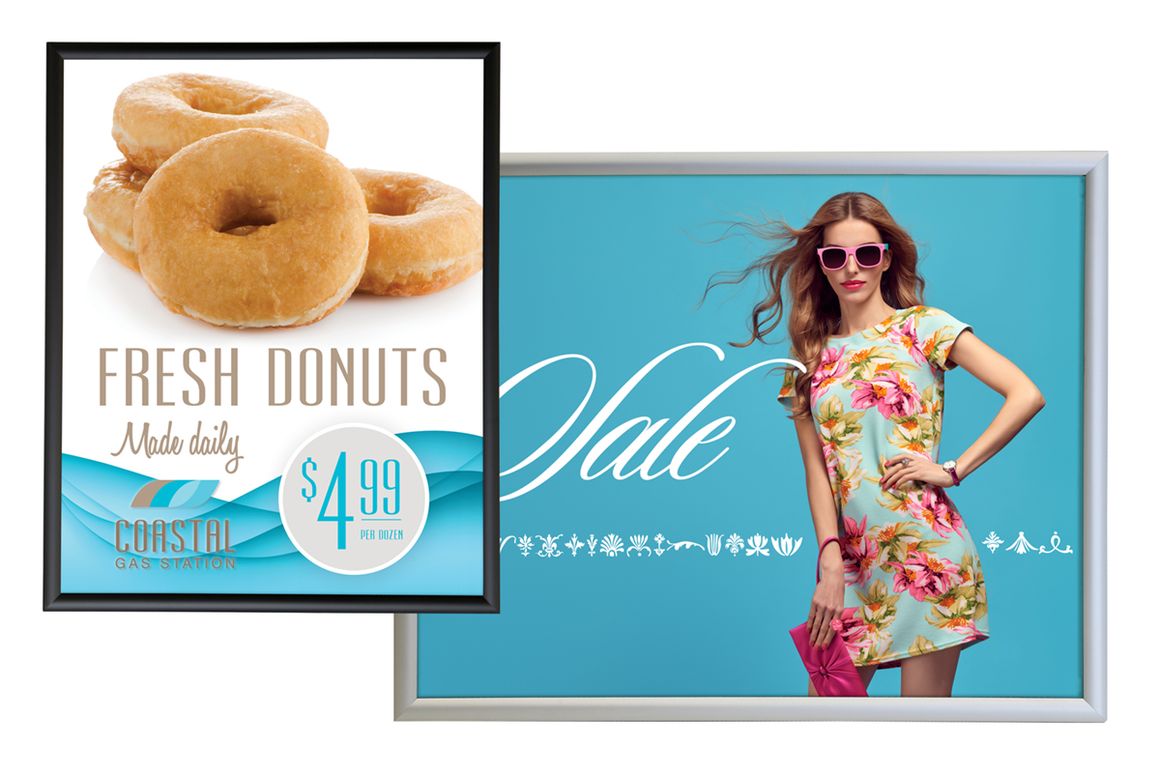 Custom Snap Frames at Wholesale Prices.
VKF Renzel has been designing and manufacturing aluminum poster snap frames for over 30 years. Our quality frames are Made in the USA and are built to last.

The anodized finish protects the frame from rust and fading. Optional plastic covers and plastic sturdy backings help to protect your art.

We specialize in made-to-order frames. Let our experience work for you.

* NOTE: Custom snap frames are shipped unassembled. For frames longer than 90 inches, we will need to cut any side of the frame that is longer than 90 inches into more than one section in order to keep your shipping costs down. If you do not want us to cut the frame profile down, please contact us for a separate shipping quote.


Sign Changes As Easy As 1-2-3.
The spring-loaded profiles on our aluminum snap frames make art changes quick and easy. Just follow these simple steps:

1. Snap open the frame
2. Insert your art
3. Snap the frame closed

The front loading design lets you change your sign without having to take the frame off of the wall. And the included mounting hardware lets you hang your frame horizontally or vertically. Poster snap frames are the perfect way to make your signs or photos look their best.