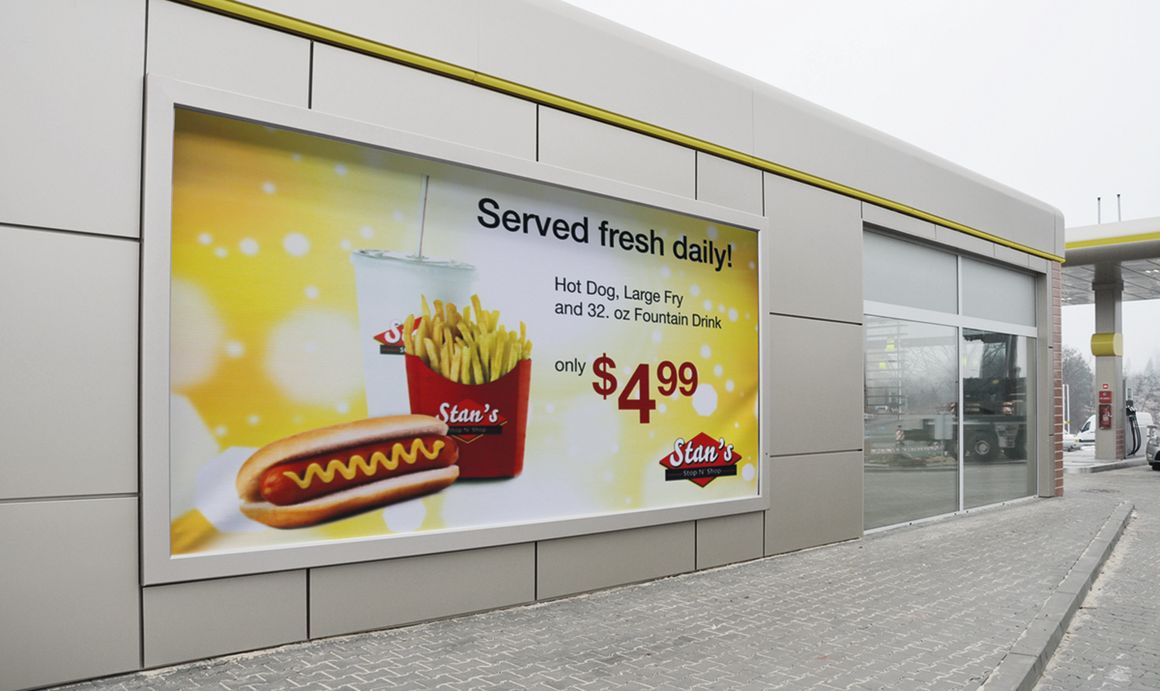 Banner Changes Made Easy
Banner changes have just gotten easier with the introduction of the bannergear™ Wall System from Renzel USA. Using a patented hand crank and steel cable system, bannergear makes it possible for a single worker to install or change an indoor or outdoor banner in minutes.

Bannergear features an anodized aluminum poster frame that resists rust and fading. A steel cable is run along the inside of the frame, threading over wheels in the corners and connecting to a cranking mechanism near the bottom of the frame. Banners are attached to the steel cable with carabiner hooks.

To install of change your banner, simply insert the bannergear's hand crank into the port in the cranking mechanism on the bottom front corner of the frame. Turning the crank loosens the banner and lowers it toward the bottom, letting you attach or detach the banner from the cable. After you clip on your banner, simply turn the hand crank to raise your banner into place and tuck it into the frame.

The bannergear wall system makes what used to be a time consuming task fast and easy. In fact, if the bottom of the bannergear frame is within four feet of the ground, the banner can be changed from ground level without using ladders or lifts.

The bannergear frame comes in several standard sizes from 48" x 72" to 108" x 216" and has steel brackets in the corner for securing the frame to a wall. Bannergear can also be ordered in custom sizes. For more information, click here.