EasyCubes | Presentation Platform High
Product number:

80.1086.4

Internal Order Number: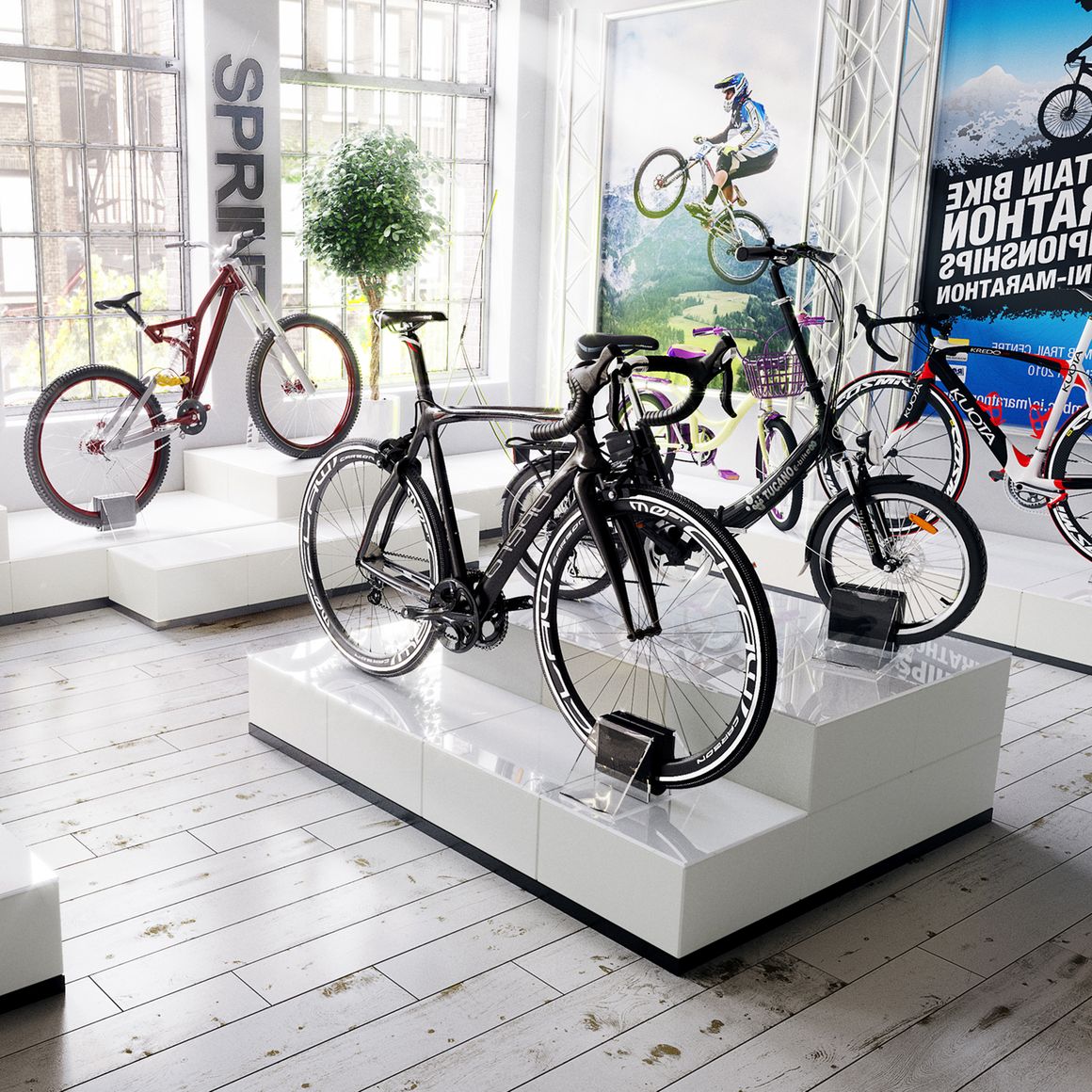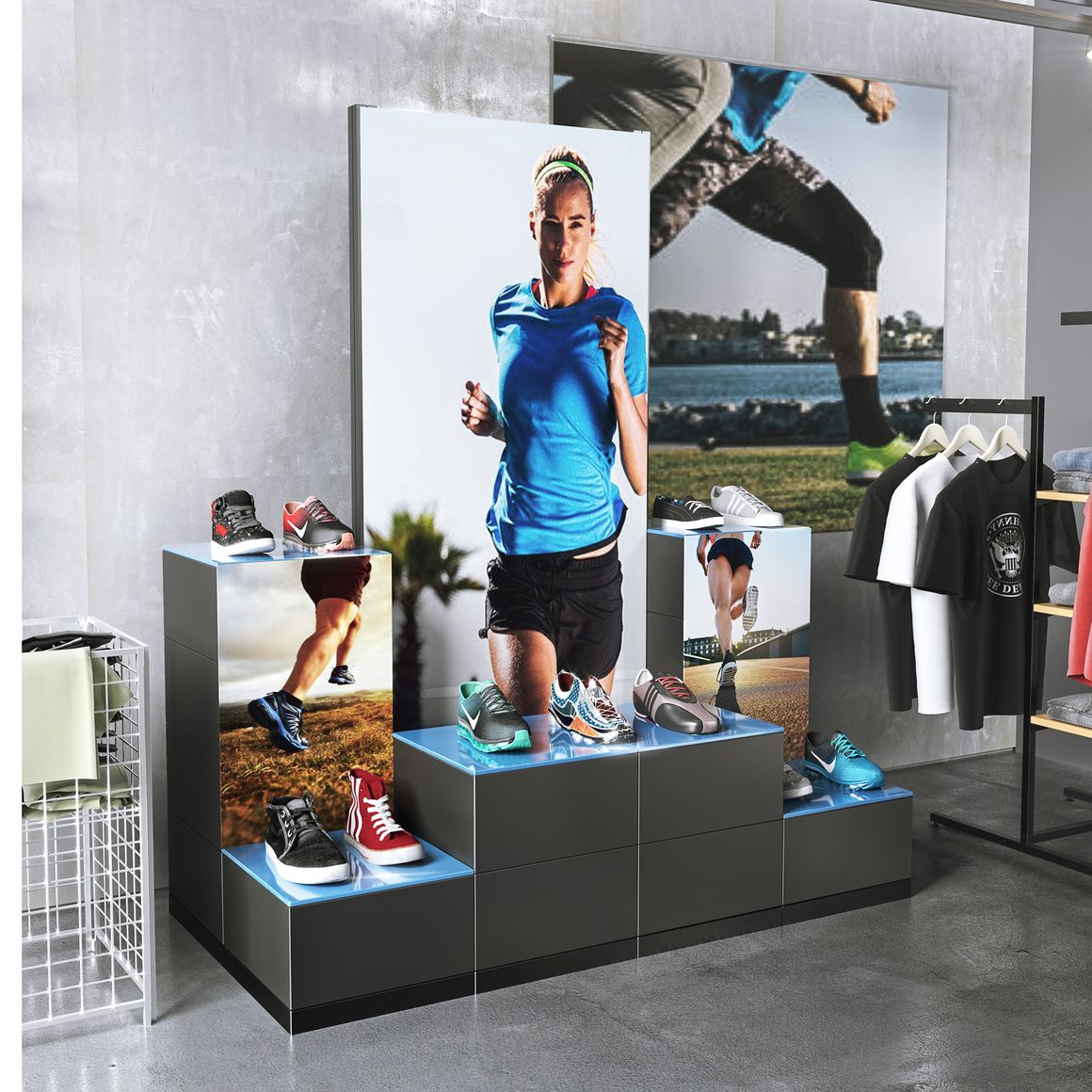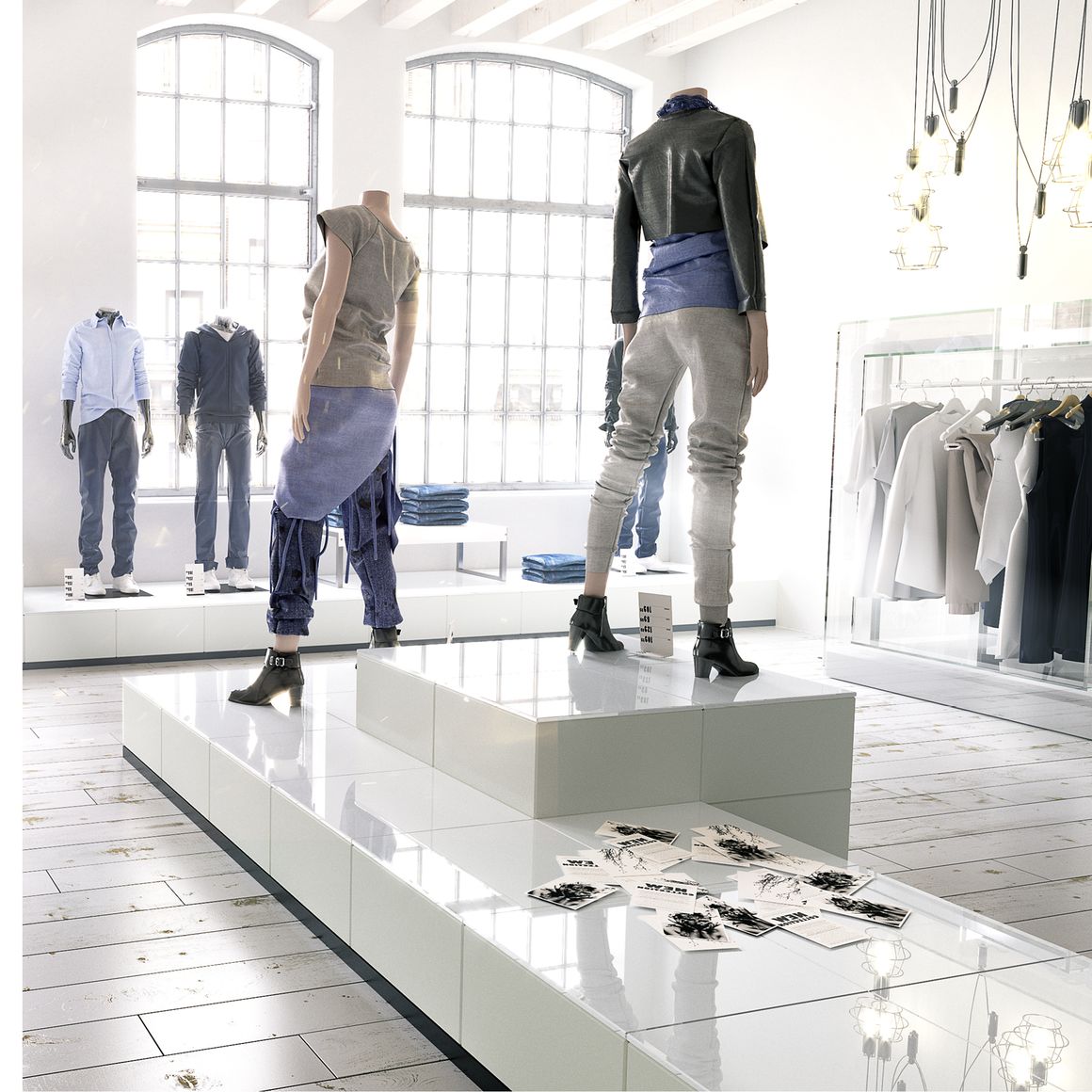 Three Components. Endless Possibilities.

Introducing EasyCubes®, the reusable, customizable, elegant way to display almost anything. The EasyCubes system allows you to design,
customize and then redesign your display to suit your ever-changing needs using only three elements: the floor, the cube and the cover.
Connect the floor pieces together, and then stack the cubes and the covers on top. The possibilities are endless.
Creating your showroom is as simple as it should be. One employee can change the lightweight but durable EasyCubes display in a matter of minutes.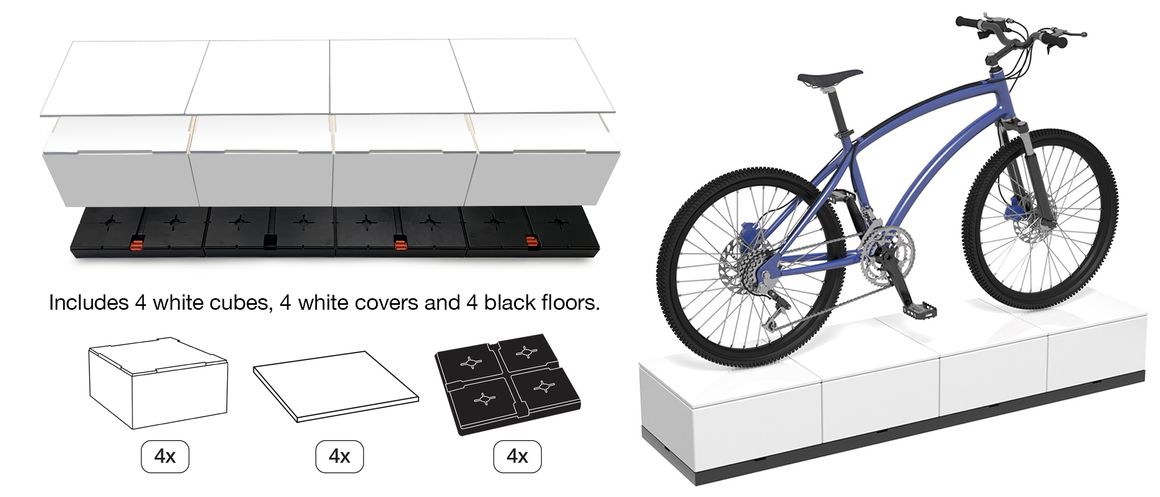 The EasyCubes High Presentation Platform
The 
EasyCubes High Presentation Platform
 set is the perfect entry level collection that can be easily arranged in multiple formations.
It includes 12 pieces: 4 white cubes, 4 white covers and 4 black floors. 
Each floor and cover measures 400 mm x 400 mm (approx. 15.75" x 15.75".)
Each cube measures 400 x 400 x 200 mm (approx. 15.75" x 15.75" x 7.87") and supports up to 70 kg (150 lbs.)
We also offer EasyCubes covers, cubes and floors as separate pieces as well as a wide assortment of other EasyCubes sets.
Click here
 for our complete selection of EasyCubes displays!
The 
EasyCubes Configurator
 lets you design, build and purchase your own customized EasyCubes display. You can choose the colors of your cubes and covers and place them in a 3D space, then add all of the components of your display directly to your cart!
Click here to use the EasyCubes Configurator.
Customers who bought this product also bought