EasyCubes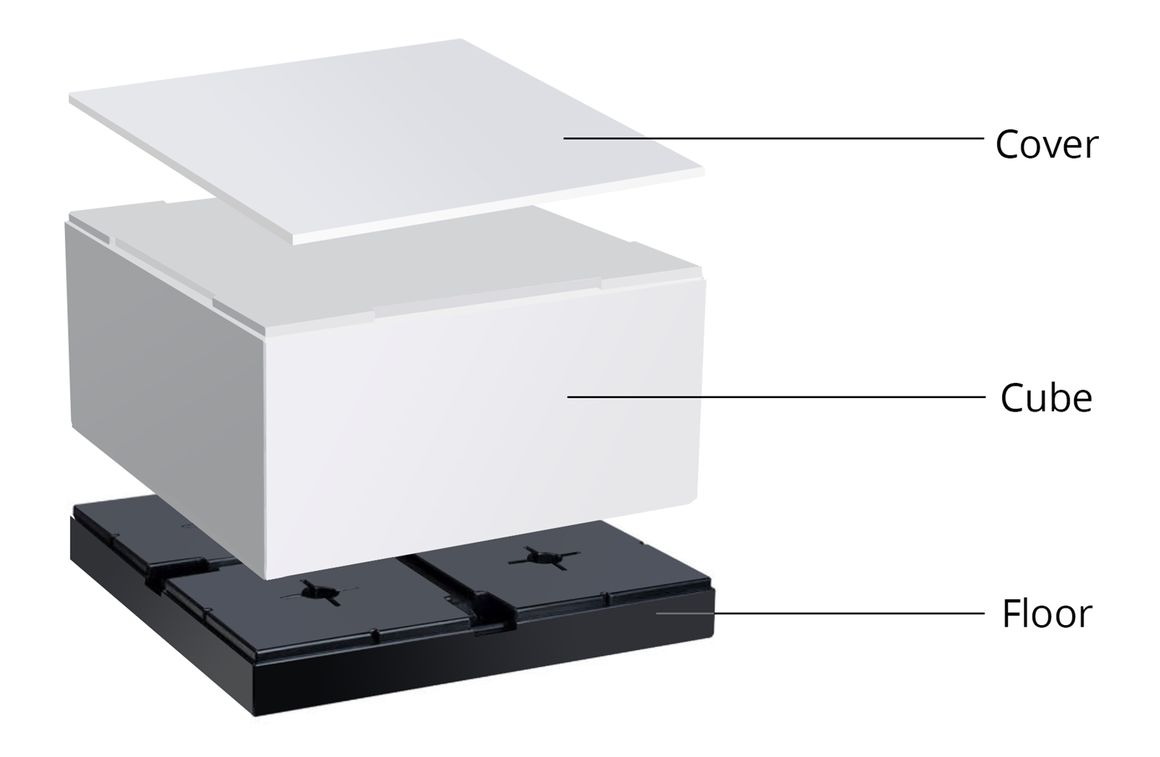 Three Components. Endless Possibilities.
Introducing EasyCubes®, the reusable, customizable, elegant way to display almost anything. The EasyCubes system allows you to design, customize and then redesign your display to suit your ever-changing needs using only three elements: the floor, the cube and the cover. Connect the floor pieces together, and then stack the retail display cubes and the covers on top. The possibilities are endless. Creating your showroom is as simple as it should be. One employee can change the lightweight but durable EasyCubes display in a matter of minutes.

The EasyCubes floor, cubes and covers are available in either black or white. Each floor and cover measures 15.75" x 15.75".
Each cube measures 15.75" x 15.75" x 7.87" and supports up to 150 lbs.
The EasyCubes Configurator lets you design, build and purchase your own customized EasyCubes display. You can choose the colors of your retail display cubes and covers and place them in a 3D space, then add all of the components of your display directly to your cart!
Click here to use the EasyCubes Configurator.
Custom Printing Available